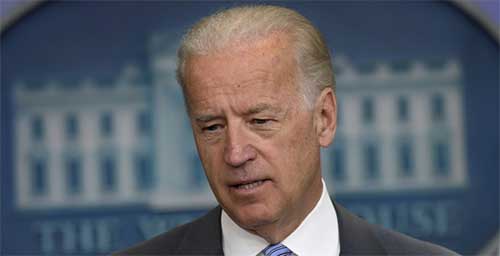 US Vice-President Joe Biden will huddle with leaders from Germany and Ukraine on an upcoming visit to Europe, as allies plot a response to increased violence in Ukraine.
Biden later this week will travel to Belgium and Germany, where he will attend a high-profile security conference in Munich.
"This will give the three leaders an opportunity to discuss the current conflict between Russia and Ukraine and international support for Ukraine's reform efforts, including through financial
assistance," said a senior administration official.
Russia is accused of running a proxy war in Ukraine, providing advice and heavy weapons to the pro-Moscow separatists.
A renewed spasm of violence has seen hundreds of civilians killed in recent weeks as pro-Russian rebels pushed into government-held territory.
The upsurge has led to deeper discussions about the United States and its allies supplying the Ukrainian military with deadly weapons.
President Barack Obama's nominee for defense secretary said Wednesday he was "inclined" toward supporting that move.