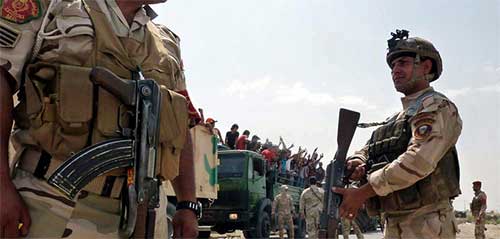 Kurdish militants have wrestled control of 65 villages in Kobane's countryside from Islamic State of Iraq and the Levant (ISIL) control since Jan. 26 in northern Syria, according to a Kurdish People's Protection Units (YPG) source.
"Kurdish fighters are advancing rapidly because they know their area geographically very well and ISIL factions are withdrawing from one village after another," Sharfan Abdi, a YPG commander said. 
The YPG said in a written statement on Feb. 5 that their forces seized control of Tashlok village and are continuing to advance in western Kobane.
They also laid siege to the strategic villages of Sosani and Taltin and have killed 15 ISIL militants in these clashes, in addition to capturing the bodies of five militants and a number of crates of weapons and ammo, the statement said.
Iraqi and Syrian Kurdish forces have been fighting ISIL in Kobane, also known as Ayn al-Arab, after militants captured a number of villages surrounding the Kurdish-populated city, which are only a few kilometers from Turkey's southern border.