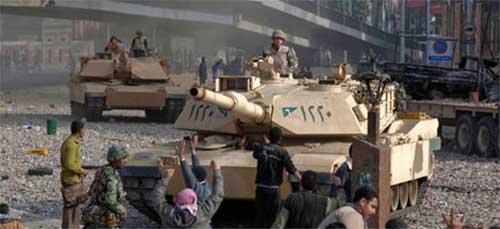 Egypt's military killed dozens of suspected Islamist militants in an operation in Sinai, security sources said on Wednesday, while state media reported the kidnapping of a businessman in the region.
Apache helicopter gunships killed 18 suspected militants after they destroyed four vans in North Sinai, security sources in the remote but strategic region said.
Twenty were killed when the military bombed a residence, a school and a youth centre where the suspected militants were gathering near the North Sinai town of Sheikh Zuweid, the sources said. Twenty-eight militants were wounded, they said.
Another security source in Cairo said the military launched an operation in North Sinai that had left "scores" dead.
 The military was not immediately available for comment.
Egypt's state news agency, Mena, also said that unidentified gunmen kidnapped the local director of a water distribution company from his home in Sheikh Zuweid.
North Sinai is the epicentre of an Islamist militant insurgency that has killed hundreds of police and soldiers since then army chief Abdel Fattah al-Sisi ousted Islamist president Mohamed Morsi in July 2013 after mass protests against his rule.
The militant group Sinai Province claimed attacks that killed at least 30 security personnel in late January, the worst anti-government violence in months.