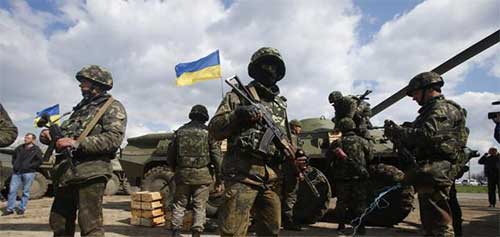 Ukrainian parliament approves bill on increasing number of soldiers in country's armed forces.
The Ukrainian parliament approved a bill Thursday that would boost the number of soldiers in the country to 250,000.
The aim is to ensure Ukraine's sovereignty, as well as territorial integrity, the bill said. A total of 270 deputies voted in favor of the bill, which was proposed by President Petro Poroshenko.
Deputy Defense Minister Petr Mehed said the numbers could be lowered again depending on the political and military situation in the country after "operations against terror in the eastern part are over."
More than 6,000 people have lost their lives in the conflict between Ukrainian forces and pro-Russian separatists since April 2014, a United Nations human rights monitoring group reported Monday.