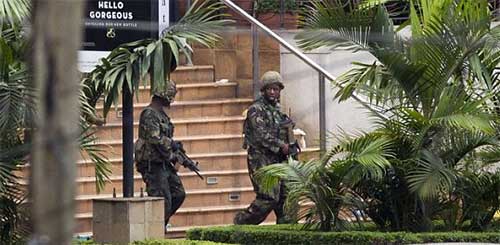 The Nigerian army has asserted that its troops cleared the entire northeastern Adamawa state of Boko Haram militants after the latter were flushed out from Madagali local government area.
"Troops today succeeded in clearing terrorists out of Madagali, the last of places held by the terrorists in Adamawa," the defense headquarters said on Twitter.

"There were no casualties on the side of your Armed Forces. Mopping up is ongoing. More details later," it added.
The achievement represents a promise partly fulfilled for Nigeria's President Goodluck Jonathan who recently pledged to entirely rid both Adamawa and Yobe states "in the coming weeks." Jonathan had also asserted that Borno would also be cleared of the militants but he didn't give a timeline.
Adamawa, Borno and Yobe are the three main states ravaged by the violent Boko Haram insurgency, although attacks had also been carried out elsewhere in the northern region and other regions.
Nigeria recently postponed its general elections – earlier slated for February 14 and 28 –  to March 28 and April 11 respectively due to insecurity. The electoral body quoted the military as saying they needed at least six weeks to weaken the militants to create a conducive environment for the polls.