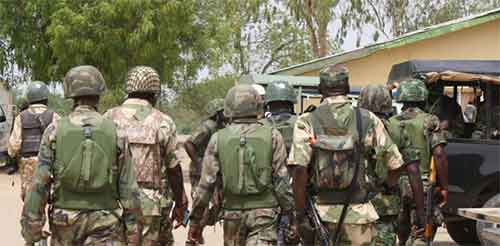 Nigeria's military on Monday said that it had cleared Boko Haram from the northeastern state of Yobe, after reclaiming the town of Goniri.
"We announced the reclaiming of Goniri today," defence spokesman Chris Olukolade said on his Twitter account.
Three states — Adamawa, Borno and Yobe — have been the epicentre of the six-year-old Boko Haram violence that has killed more than 13,000 and displaced 1.5 million people.
The states were placed under a state of emergency in May 2013, which saw troops and civilian vigilantes force the Islamists out of urban centres into more remote, rural areas.
A move by President Goodluck Jonathan to extend the state of emergency for a third time in November last year was blocked by parliament.
The violence continued and even intensified, however, with the Nigerian military unable to stop a takeover of dozens of towns and villages in all three states.
Nigeria's presidential election was delayed by six weeks because of the Boko Haram violence and a four-country military operation to secure and stabilise the northeast for voting on March 28.