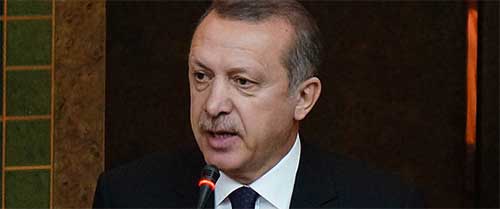 Turkish President Recep Tayyip Erdogan will pay an official visit to Ukraine, where he will take part in the 4th meeting of the Ukrainian-Turkish High Level Cooperation Council on March 20.
He will meet with Ukrainian counterpart Petro Poroshenko and Prime Minister Arseniy Yatseniuk.
The Turkish president also plans to meet with Ukrainian and Turkish businessmen, who have contributed through mutual investments to boosting trade between the two countries and developing bilateral relations.
Erdogan will also meet with representatives of the Crimean Tatars in Kyiv.