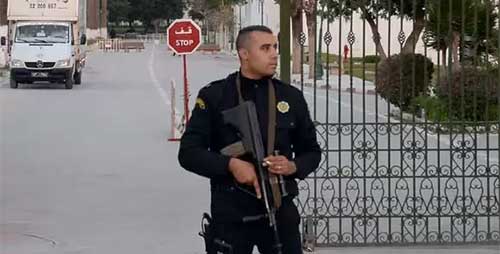 Tunisia's national museum on Tuesday delayed a planned reopening after last week's attack on foreign tourists due to security concerns, its head of communications Hanene Srarfi said.
"We have been surprised at the last minute, but the interior ministry says that for security reasons we cannot receive a large number of visitors," she said, adding that an official ceremony marking the reopening of the museum would still go ahead.
Officials at the Bardo Museum had planned to allow the public back in on Tuesday, six days after an attack claimed by the jihadist Islamic State group killed 21 people.
"We have no date" for the reopening to the public, Srarfi said.
"The interior and culture ministries decided that this afternoon would be an official event for the media and public figures… for the public it's still too early," Srarfi said.
Tunisian authorities had announced at the weekend that the Bardo would reopen to the public on Tuesday, less than a week after two gunmen rampaged through the museum, killing 20 foreign tourists and a Tunisian policeman.
Officials have said there were security failures on the day of the attack on the museum, which is next to the Tunisian parliament.