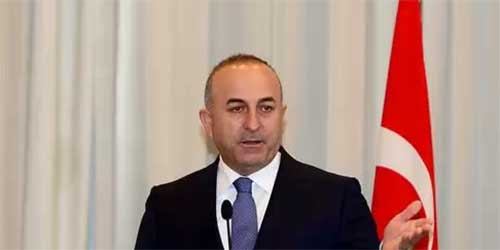 The Iraqi government should gain the support the country's Sunnis to regain their confidence in the fight against the Islamic State of Iraq and the Levant (ISIL), Foreign Minister Mevlüt Çavuşoğlu has said, stressing an armed struggle against the jihadist group would not be sufficient without the support of all Iraqi people, especially its Sunnis.
The fight against ISIL in Iraq "may lead to a sectarian clash" under its current construction, the minister said on March 25, in an indirect warning against Iran-backed Shia militants and their role in clashes with ISIL.
Speaking at a joint press conference with his Polish counterpart, Grzegorz Schetyna, the minister said, "Arbil and Baghdad should collaborate," in the struggle against ISIL elements in Mosul.
Çavuşoğlu also said the Iraqi government should gain the support of the Iraqi Kurdish Peshmerga forces and regain their trust. The minister stressed military success against ISIL would not be sufficient and a comprehensive strategy is needed instead.
His remarks came as a response to a call from Kurdistan Regional Government (KRG) in northern Iraq Prime Minister Nechirvan Barzani's for Turkey to take part in the fight in Mosul. Çavuşoğlu said Turkey provides non-lethal military assistance to Kurdish fighters in northern Iraq and will continue to do so.