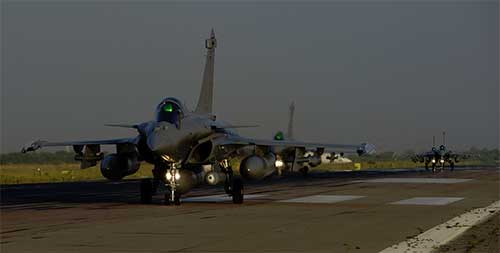 Indian Prime Minister Narendra Modi on Sunday thanked France and wrapped up his first visit that saw the two nations elevate their strategic ties to a new level as they agreed on a deal for 36 Rafale fighter jets and decided to move ahead with the log-stalled Jaitapur nuclear project.
"Thank you France! Substantial ground was covered during my visit. Thankful to French Govt & people. Will always cherish the enthusiasm," Mr. Modi tweeted in both English and French while leaving Paris for Germany.
The two countries signed about 20 pacts, covering areas like civil nuclear energy, urban development, railways and space.
During his three-day stay, France pledged €2 billion for sustainable development in India as the Prime Minister invited investments and technology from this country.
After his talks with Mr. Hollande, the Prime Minister said he was confident that the strategic partnership will go to a new height.
The Indian decision to buy 36 Rafale fighter aircraft in fly-way condition "as quickly as possible" marks bypassing of the log-jammed deal for supply of 126 aircraft.