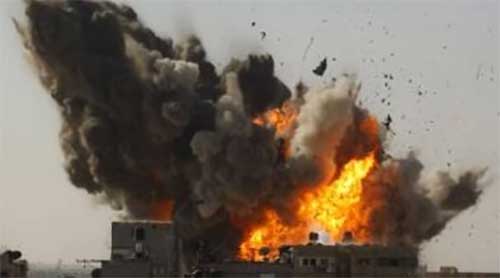 At least 76 people were killed in Yemen today as Saudi-led warplanes pounded rebels heading to bolster an assault on loyalists in Aden and fighting raged in Taez, officials said.
At least 20 rebels were killed, and two tanks and four armoured vehicles destroyed, in the overnight air strikes on a convoy headed out of Yemen's largest air base, Al-Anad, provincial official Abedrabbo al-Mihwali said.
The base was the main watching post for a long-running US-led war on Al-Qaeda in Yemen, and its evacuation by Western troops as the rebels advanced last month has created a vacuum that the jihadists have exploited to make big territorial gains.
In the port city of Aden, 32 rebels were among 40 people who died in fighting and air raids over the past 24 hours, a military source said.
Most of the rebels were killed in ambushes on the Dar Saad quarter of the southern city, Yemen's second largest.