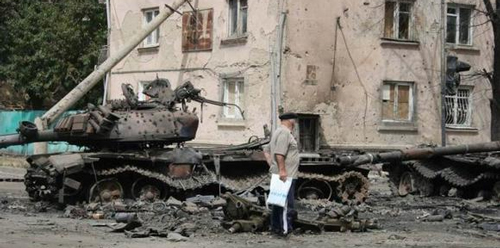 Pro Russian Militants have committed over 4,000 violations of truce and killed more than one hundred Ukrainian servicemen and over 50 civilians since the Minsk agreements took effect, Ukrainian Defense Minister Stepan Poltorak has said.
"The militants have breached truce over 4,000 times since the truce was declared on February 12, 2015. One hundred and twenty attacks on populated localities and the civilian population have been observed. More than one hundred servicemen of the Ukrainian Armed Forces and over 50 civilians have been killed," Poltorak said at a meeting of the Ukraine-NATO Inter-Parliamentary Council in Kyiv on Monday.
In his words, the Ukrainian positions have been attacked more than 2,000 times since the beginning of May.