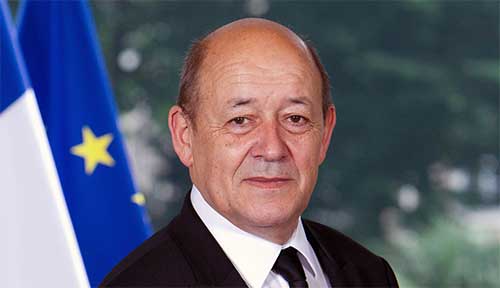 French Defence Minister Jean-Yves Le Drian visited Mali to show his support for a landmark peace deal agreed in the former colony to end years of unrest and ethnic divisions.
Just two days after Mali's Tuareg-led rebel alliance added its signature to the Algiers Accord — aimed at stabilising Mali's restive northern desert — Le Drian travelled to the northern African country to offer France's help in implementing the fragile agreement.
Addressing French troops stationed in the northern town of Gao, he warned of challenges ahead and said now was not the time "to drop our guard".
"The efforts we are carrying out alongside our partners must continue," he said, before holding talks with Malian President Ibrahim Boubacar Keita in the capital.
France currently has 1,350 soldiers deployed in Mali as part of the French-led counter-terrorism Operation Barkhane, which covers a broader zone that includes the Sahel and Saharan regions of northern Africa.