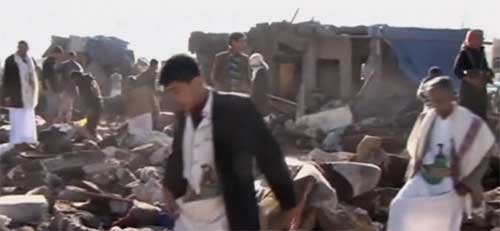 The United States on July 9 asked the UN Security Council to set up an investigative panel to identify those behind deadly chlorine gas attacks in Syria.
The panel comprised of experts from the United Nations and the Organisation for the Prohibition of Chemical Weapons (OPCW) chemical watchdog could be able to establish whether President Bashar al-Assad's forces are carrying out the attacks, as western countries claim.
A draft resolution presented to the 15-member council calls on UN Secretary-General Ban Ki-moon to present recommendations within 15 days on the "Joint Investigative Mechanism" that would undertake the probe.
Investigators would be asked to "identify to the greatest extent feasible, individuals, entities, groups, or governments who were perpetrators, organizers, sponsors or otherwise involved in the use of chemical weapons" in Syria.
The team of experts would be allowed to travel to Syria, speak to potential witnesses and review all of the documents compiled by a fact-finding mission of the Organization for the Prohibition of Chemical Weapons.
Discussions on the text were to begin next week and it remained unclear when the draft resolution would be put to a vote in the council.
Pressure has been mounting on the Security Council to take action in Syria, where the war is now in its fifth year and has claimed more than 230,000 lives.