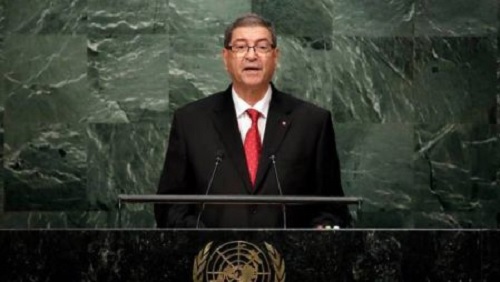 Tunisia announced on Tuesday night, his membership in the international coalition to defeat militant group Islamic State (Daesh).
The announcement was given on Tuesday in New York in the president's remarks Beji Caid Essebsi delivered on his behalf by Prime Minister Habib Essid.
"Currently, Tunisia examines the areas of contribution to the international coalition. We will ensure active participation wherever resources were available in some areas, "the President of the Republic in his remarks.
The international coalition is "the appropriate framework for joint action and collective commitment against violent extremism," he said.
"Tunisia agrees to be a leading country in the international initiative providing for the edification of the potential mechanism in the fight against terrorism and violent extremism," Caid Essebsi said. The President of the Republic reiterated the commitment of Tunisia to make an effective contribution to achieving the objectives of this initiative as part of the implementation of the recommendations of the Group of Seven
He expressed the wish to see this initiative providing support to national efforts and boost the potential of Tunisia on the security and military levels in the fight against terrorism. The fight against terrorism is a shared responsibility and a collective effort of all countries.
He needs a real international political will and quick action in the framework of an inclusive and participatory approach, he said. An appeal was sent to the international community to strengthen the security services of the country and military in the war against terrorism and intensify coordination and exchange of expertise and experiences of information between all countries.
The call also includes strengthening cooperation in the field of border security, justice and the fight against money laundering and various other areas related to terrorist research. Tunisia currently efforts, in coordination with the committee against terrorism from the Security Council, for the finalization of a comprehensive national strategy against terrorism based on prevention, protection, observation and response. This strategy includes safety, social, economic, intellectual, cultural, media, educational and religious dimensions to prevent and fight against terrorism.