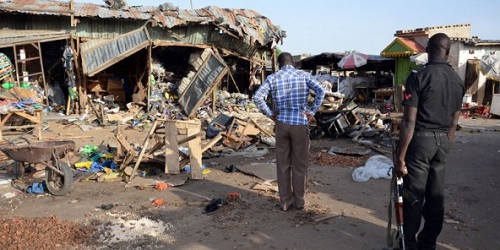 Kinshasa – Heavy fighting erupted on Wednesday that the Congolese army attacked one of the last strongholds of the rebels of M23 near the Ugandan border, forcing more than 10,000 Congolese flee to Uganda, officials and aid workers said Wednesday.
Among those who had crossed the border Wednesday was Bertrand Bisimwa, the civilian head of the rebel movement M23, which was reported to be on the way to the Ugandan capital, Kampala, at the request of a mediator trying to end 18 months rebellion, as the top military spokesman of Uganda.
Bisimwa does not face arrest in Uganda, which was the role of mediator of the peace talks failed between Congolese government troops M23 rebels since December, said the spokesman of Uganda Paddy Ankunda. Negotiations stalled again this month, and within days of clashes erupted between Congolese forces backed by the United Nations and the rebels.
Another spokesman for the Ugandan army Ninsiima Rwemijuma said Wednesday that two armed rebel M23 AK-47 rifles surrendered to Ugandan authorities of the border Wednesday morning. Rwemijuma, who speaks for the Ugandan forces near the Congo border, said the militants were suspected of being fighters of the M23. They were disarmed and are now "under investigation," he said.
Bunagana is considered the last major rebel stronghold after a recent Congolese military offensive has prompted the rebels to retreat – the reason many Congolese are now crossing the border with Uganda with some of their most valuable assets.
Lucy Beck, a UN agency spokesman for refugees in Uganda, said that the Congolese are crossing the border are now "too many to count." Aid workers on the Ugandan side of the border could hear shots fire of Bunagana border post just a few kilometers.