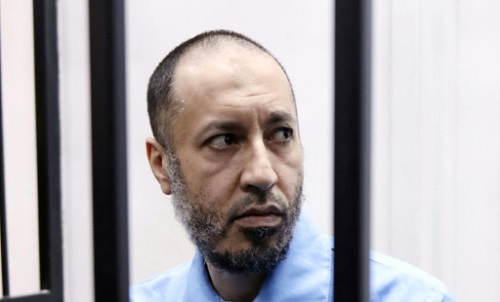 One of the son of former Libyan leader Muammar Gaddafi, Saadi, tried for murder and participation in the bloody suppression of the revolt in 2011, appeared Sunday before a Tripoli court adjourned the trial to November 6.
Dressed in the usual blue overalls prisoners, Saadi was presented to the judicial complex of al-Hadba al-Khadara, a building that contains several bodies but also the prison where prisoners are many members of the old regime, as AFP videographer present at the hearing.
A few minutes after the start of the hearing the President of the Court has consulted with the defense counsel before deciding an adjournment to November 6.
After his extradition from Niger in March 2014, Saadi Gaddafi has been prosecuted for his alleged involvement in the bloody suppression of the revolt that ended the Gaddafi regime in 2011. He is also accused of the murder in 2005 of a former coach of Al-Ittihad football club in Tripoli.
A team of the NGO HRW had met him last September.
Saadi Gaddafi had then "said to be detained in an isolation cell without window but with a fan, and have no contact with other inmates," according to the organization based in New York.