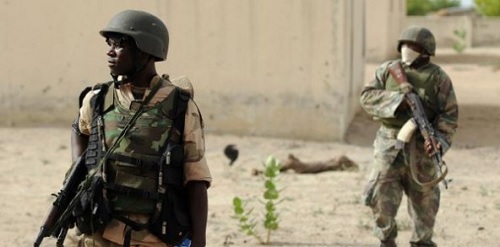 Kano – Soldiers patrolled the streets and residents surveyed damage to their homes and businesses in eastern Nigeria on Monday, after deadly violence linked to the appointment of the country's first female governor.
At least seven people were killed and 15 injured on Sunday in clashes between supporters of the ousted governor of Taraba state, Darius Ishaku, and Aisha Alhassan in the town of Wukari, according to police.
Alhassan, who is a minister-designate in President Muhammadu Buhari's government, appealed against Ishaku's victory in governorship polls in April and on Saturday an election tribunal
annulled his win.
Ishaku, from the Peoples Democratic Party (PDP), indicated he would appeal the ruling, which dismissed his candidacy on the grounds the PDP had not followed correct procedure to nominate him.
55-year independent history
The tribunal declared Alhassan, a lawyer known to her supporters as "Mama Taraba", the winner.
Nigeria has never had a female governor in its 55-year independent history.
It would be another first for Nigerian elections this year, as Buhari became the first opposition leader to unseat an incumbent in the presidential vote in March.
Shehu Mohammed, a Muslim community leader in Wukari, some 220km from the state capital Jalingo, said 21 houses and businesses had been torched in the violence.
"So far, it is calm in the town. Soldiers are on the streets on patrol," he told AFP by telephone.
"Occasionally they stop by crowds of people discussing the incident and advise them to remain calm and go about their daily business.