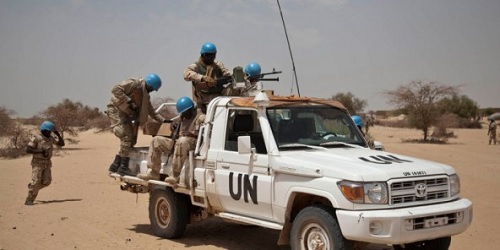 New York – The UN peacekeeping mission in Central African Republic is adding hundreds of troops and police before next month's elections, but their arrival is expected to be too late for Pope Francis' visit to the violent country.
A UN official said on Tuesday the mission and the Vatican are discussing security in Central African Republic, where a recent surge in killings forced the elections to be delayed from October.
Even with more than 11 000 UN troops and police in the country, protecting the pope will be a major security challenge as violence between Christians and Muslims continues in the capital, Bangui, and elsewhere.
In a separate statement on Tuesday, the UN announced that one peacekeeper from Cameroon had been killed after fighters confronted members of the UN force at a checkpoint in the town of Batangafo.
The pope is visiting three African countries from November 25 to November 30, including Kenya and Uganda. Earlier this month, he acknowledged the risks of coming to the Central African Republic but said he wants to promote mercy in the "afflicted and tormented nation."
The UN official on Tuesday said the additional incoming troops and police are part of the peacekeeping mission's authorised force, which just over a year after its arrival in the country is at 87 percent of its full strength.
The official said the UN peacekeeping department is also considering deploying units from other peacekeeping missions to help with security for the elections, which begin on December 27.