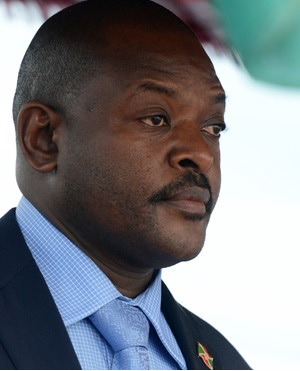 Kigali – Peace will only return to Burundi if President Pierre Nkurunziza steps down and respects the two-term presidential limit, the country's main opposition party said Friday.
The opposition is ready to talk but only if fresh elections are held without Nkurunziza taking part, said Leonard Nyangoma the chairperson of the CNARED (National Council for the Restoration of the Arusha Accords and the Rule of Law) coalition that was set up to oppose the president's third term.
"We are ready to talk, but our position is known," he told dpa.
"Nkurunziza should not impose himself on Burundians."
Burundi has been hit by violence since April when Nkurunziza said that he would seek a third term in office despite a constitutional two-term limit.
Nkurunziza went on to defy violent protests to win a July election that was boycotted by the opposition.
Abraham Nimubona, who arrived in Rwanda on Thursday evening after fleeing the violence in Burundi, said he had seen "many dead bodies" before leaving.