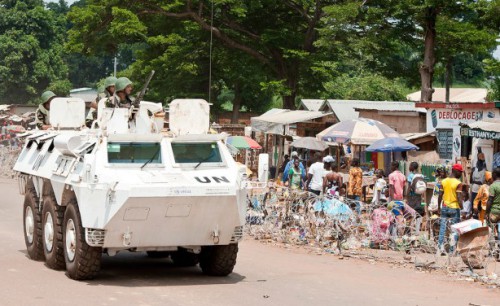 New York – A peace deal signed in August by South Sudan's feuding leaders is at "a critical juncture" with repeated violations by both parties in multiple parts of the country, the UN peacekeeping chief said on Wednesday.
Herve Ladsous told the Security Council that implementation of the agreement "is progressing slowly and with serious difficulties," as both sides continue to fight to try to improve their military positions.

He urged the council and key international parties "to invest politically in supporting the take-off of the transition" by supporting key institutions in the peace agreement to oversee its implementation, provide security, and coordinate the movement of forces allowed to remain in the capital, Juba.
Otherwise, Ladsous warned, "the progress made could be lost."
South Sudan has been at war since December 2013 as government forces loyal to President Salva Kiir, an ethnic Dinka, battle rebels led by his former deputy, Riek Machar, a Nuer. The fighting, which has often been along ethnic lines, has killed tens of thousands of people, displaced over two million, and created a humanitarian crisis.
South Sudan's UN Ambassador Francis Mading Deng reaffirmed the government's commitment to implementing the peace agreement.