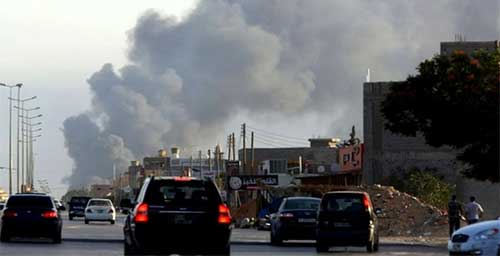 ALGIERS- Tunisian ambassador to Algeria Abdelmadjid Ferchichi said Tuesday here that his country supported the political agreement concluded under the aegis of UN on the conflict in Libya, underlining that the UN process is the "foundation" of all solution to the crisis in this country.
The UN document signed Sunday in Tunis by the representatives of the Libyan Parliament, recognized by the international community and those of the National General Council (CGN), without the knowledge of the UN, "is only a declaration of principles by both parties," the Ambassador told APS.
He was speaking on the sidelines of the 5th training session on Analysis of the Operational Intelligence, organized by the African Centre for Study and Research on Terrorism (ACSRT) in cooperation with the German Police (Bundeskriminlamt / BKA).
He recalled that Tunisian President Beji Caid Essebsi met in Tunis with the representatives of the Libyan Parliament recognized by the international community and the NGC, stressing the need for any approach for the settlement of the Libyan crisis to be under the aegis of UN.
As a reaction to the conclusions of Tunis meeting, the UN special envoy for Martin Kobler said Monday that the Libyan political agreement, brokered by the UN remains the unique way to resolve the Libyan conflict, despite the signing of the rival parties in Tunis of a declaration of principles so the country can exit the political crisis.
"The main thing is that the solution emanates from the Libyans themselves and be accepted by all the parties," added Ferchichi.