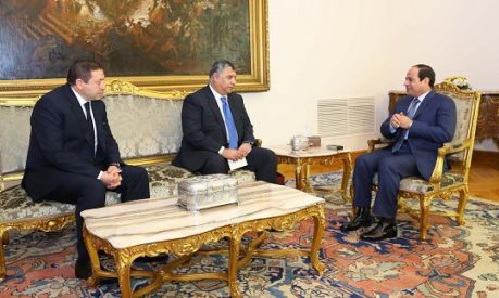 The Egyptian president visited the Egyptian General intelligence Service headquarters to discuss the latest regional developments and their impact on Egypt.
Egyptian President Abdel-Fattah El-Sisi visited Tuesday afternoon the Egyptian General Intelligence Service headquarters in Cairo where he held a meeting to discuss the latest regional developments and their impacts on Egyptian national security.
In a statement issued Tuesday by the presidency, spokesperson Alaa Youssef said the meeting was attended by the head of General intelligence Khaled Fawzi and other officials.
The Egyptian presidency added that the president listened to a number of assessments regarding national security strategies proposed by the Egyptian intelligence officials regarding the different challenges Egypt is currently facing.
This is the third time El-Sisi has visited the General Intelligence headquarters, with the prior meetings taking place in January and October 2015.