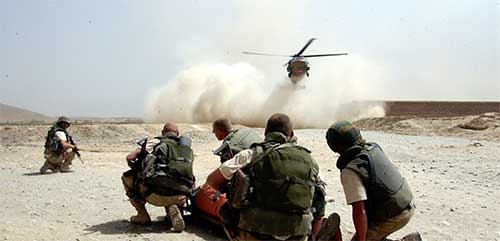 he Turkish Armed Forces (TSK) have completed the training of 10 military officers from Mali and are set to expand the program further with a new agreement getting the green light from Parliament.
According to the minutes from a meeting of the Turkish Parliament's Foreign Affairs Commission on Wednesday, Turkish and Malian officials have decided to expand the military training programs offered to the Mali armed forces.
Representing the government at the commission, Murat Yaman — the acting deputy undersecretary of the Defense Ministry — said a special arrangement was planned for officers coming from Mali as part of the protocol that was signed on June 9, 2010, which amended an earlier military agreement dated Sept. 26, 2000 between Turkey and Mali.
He said the new protocol will allow the Turkish government to pay the salaries of officers, including noncommissioned ones, from Mali during their stay in Turkey. Their accommodation expenses and tuition are also covered under the agreement.
He said the general practice of the Turkish military is to provide free training, shelter and scholarships for cadets but not for officers. Mali may be an exception to that rule, he suggested, depending on bilateral talks after the protocol is ratified by Parliament.