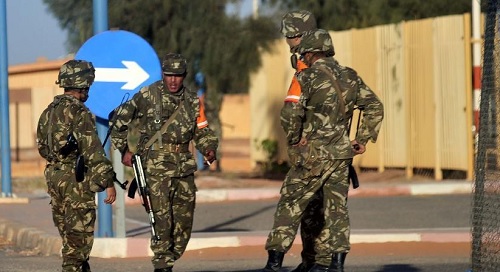 Intelligence co-ordination between Tunisia and Algeria as part of the fight against terrorism has reached a high level, Algeria's ambassador in Tunis Abdelkader Hajjar said on Monday.
"Sharing of intelligence between the two countries is instantaneous," he stressed on the sidelines of the meting of the Tunisian-Algerian joint co-operation commission in the field of Post and Information and Communication Technology (ICT) held in Gammarth.
The diplomat noted that the Algerian army is on alert on the common borders, praising the efforts of the two countries' armies to counter terrorism.
"Algeria stands with Tunisia," he affirmed, recalling Tunisia's support to Algeria in its fight against terrorism in the 90s.
Hajjar called for intensifying co-operation between the two countries, particularly in mobility, employment and real estate, adding that this co-operation should be further diversified to cover other areas in the interest of the two brother peoples.