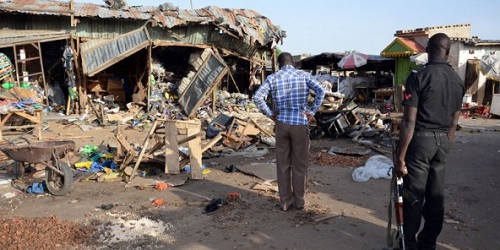 At least 100 000 people have been driven from their homes in an upsurge of fighting since January in Sudan's Darfur region, the UN's peacekeeping chief said on Wednesday.
"Clashes and aerial bombings are currently continuing" in the rebel stronghold of Jebel Marra, Herve Ladsous, the under-secretary general for peacekeeping operations, told the Security Council.
About 103 000 people have sought refuge at four camps set up by the joint UN-African Union UNAMID mission in Darfur, he said.
Ladsous quoted humanitarian agencies as saying that at least 138 000 people had been on the run since mid-January.
Restrictions imposed by the Sudanese government to aid agencies and to the UNAMID mission made it difficult to be precise in assessing the number of displaced in the recent fighting, he said.
Jebel Marra sits at the heart of the Darfur region and is a stronghold of the rebel Sudan Liberation Army commanded by Abdulwahid Nur (SLA-AW).
Sudan's Ambassador Omar Dahab Fadl disputed the reports of large-scale movements of civilians, saying "large numbers" of displaced people had managed to return to their villages in Darfur and were growing their crops.
"Preparations are under way for the return of 100 000 IDPs [internally displaced persons] to their villages in the east and west of Darfur," the ambassador told the council.
Khartoum's envoy insisted that the Sudanese army was responding to attacks from the SLA-AW and had managed to restore security to the region, with roads now open to civilians.