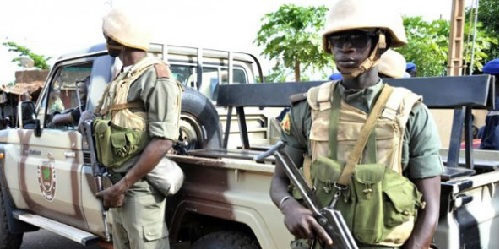 Nigeria and France on Thursday signed an agreement on closer military co-operation, including intelligence sharing, to strengthen the fight against Boko Haram in the Lake Chad region.
Nigerian Defence Minister Mansur Dan Ali said the agreement was evidence of a "growing partnership" between Abuja and Paris, as he met his French counterpart Jean-Yves Le Drian in the capital.
The two countries have been working more closely since a summit in Paris in December 2014, particularly in the area of military intelligence on the Islamist militants.
France has provided Nigeria with satellite images and surveillance footage from Rafale fighter jets based in Chad's capital, N'Djamena, which have flown over the main conflict area.
Nigeria's neighbours, Chad, Niger and Cameroon, are all former French colonies where Paris continues to have influence and its support is vital, Dan Ali acknowledged.
Le Drian said France was primarily concerned with "the common fight against terrorism and particularly against Boko Haram".
Maritime security is also a key factor in co-operation, he added, with incidences of piracy in the Gulf of Guinea off Nigeria's oil-rich south increasing in recent months.