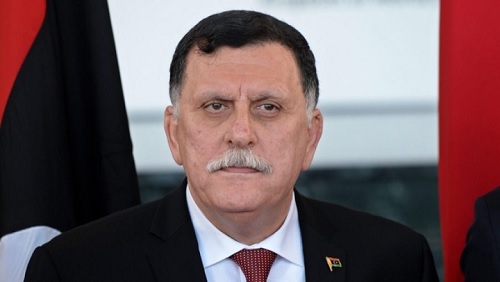 Two months after his dramatic arrival in Libya's capital, Fayez al-Sarraj's unity government has won international support but had little impact inside a divided country plagued by jihadists, analysts say.
The head of the Government of National Accord sailed into Tripoli under naval escort on March 30 in defiance of a militia alliance that has been in control of the capital since August 2014, after it refused to let him fly in.
His arrival sparked hopes of a way out of the political, security and economic crises that have gripped Libya since the 2011 revolution that ousted longtime dictator Muammar Gaddafi.
But confined to the naval base where it receives visiting foreign ministers, the UN-backed GNA has yet to draw up any clear roadmap for ending Libya's anarchy and expelling jihadists from their strongholds.
The rival administration, which itself had international recognition before the rise of Sarraj, controls eastern Libya through militias and units of the national army loyal to controversial General Khalifa Haftar, a sworn opponent of the GNA.
For Mattia Toaldo, a Libya specialist with the European Council on Foreign Relations, the GNA has already lost a "precious two months" with its failure to secure a vote of confidence.
"While he has received several foreign delegations and made visits abroad, he (Sarraj) is invisible inside Libya," said Toaldo.
Sarraj "has not found the time – nor the courage – to address the east of the country. It's not a question of lacking the military strength, but rather absence of political will and… political initiative".
Othman Ben Sassi, a former member of the revolution-era National Transitional Council, said "the only achievement of this (GNA) government has been the fact that it has won international support".
On the ground, "it's the militias, as before, that control the situation. As for the unity government, it doesn't control anything," he said.