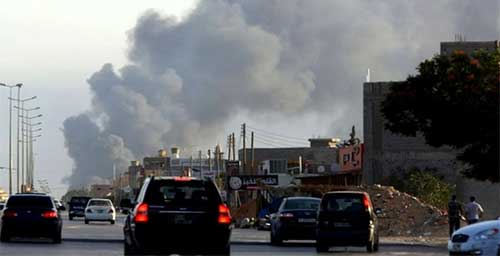 Two of Libya's unity government soldiers were killed and 12 others were injured on Thursday in a suicide attack by ISIS near the city of Sirte, media office of the presidential guards said.
The attack took place as the soldiers were advancing into Sirte with heavy artillery and air force, the media office confirmed. The wounded soldiers are receiving medical care in a nearby hospital.
Clashes with ISIS in western Sirte on Wednesday killed 10 soldiers and injured 40 others, the media office said. ISIS launched four car bomb attacked, two of which were not explode.
The media office confirmed in its twitter account that the western power plant of Sirte has been taken over by the government forces.
The Libyan UN-backed unity government has formed the presidential guards service to fight against ISIS affiliates in Sirte, about 450 km east the capital Tripoli.
Clashes with the terrorist group have killed 200 and injured 300 others from both sides since the beginning of May.