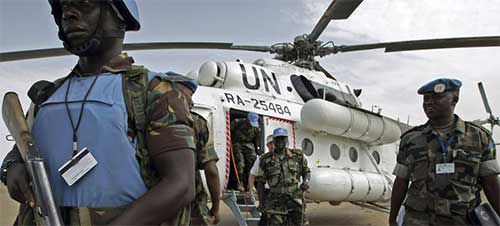 Secretary General Ban Ki-moon is seeking some 2 500 more peacekeepers to reinforce the UN mission in Mali, which has seen 12 of its members killed in May alone.
Spokesperson Stephane Dujarric said on Thursday the troops would include a rapid reaction force, an aviation unit and specialists in high security convoys among other things.
"I think it's clear to everyone that the security situation in parts of Mali have deteriorated. I think the UN staff have paid for it in blood," he said.
On Tuesday, one UN peacekeeper from China was killed and three others were gravely wounded in an attack on the mission's camp in the city of Gao.
In a report to the Security Council, Ban said that although there have been no violations of the ceasefire since August 2015, the overall security situation in Mali has deteriorated significantly over the past year.
He said this was largely due to extremist groups enhancing their capabilities to attack public targets, most notably in the November 2015 attack on the Radisson Blu Hotel in Bamako, which left 20 people dead, including 14 foreigners. Al-Qaida in the Islamic Maghreb has claimed responsibility for most of the attacks.
The report asks for 2 049 more soldiers and 480 police officers to beef up the force. If the additions are approved, it would bring the mission's troop component to an authorised strength of 13 289 and the police unit to an authorised strength of 1 920.