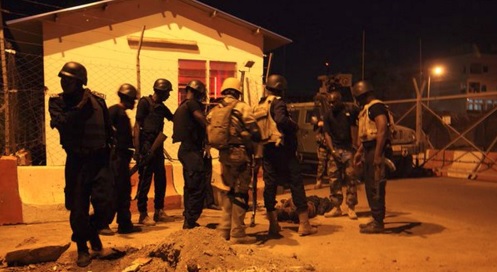 At least 11 people were killed and several others injured in fresh violence that erupted over the weekend in northern Mali, local sources said.
Clashes erupted between Gatia, a pro-government self-defense group, and Ganda Izo, a group near Tinhabou, northern Mali said to defend sedentary and semi-nomadic groups, Yehia Tandina, head of the regional state TV station ORTM, told Anadolu Agency late Sunday.
Tandina said the clashes killed eight people on the side of Ganda Izo, without giving more details about the cause of the fighting.
Sources from both groups gave different versions of the facts. Each side accused the other of attacking them first.
An official from Gatia, who spoke on condition of anonymity due to security reasons, told Anadolu Agency that his group was attacked by armed Fulani near Tinhabou.
A source from the Ganda Izo, also speaking on condition of anonymity, told Anadolu Agency that the Gatia ambushed his group first.
Another incident took place in Tankademi near Mali's border with Niger, where unidentified gunmen attacked a position of the Coordination of Movement of Azawad (CMA), Moussa Ag Acharatmane , the group's spokesman told Anadolu Agency.
"Our troops responded to the attack, killing three and several wounded among the attackers," said Acharatmane.
Violence broke out in the north of the country in 2012 following a failed coup attempt and a Tuareg rebellion that allowed al-Qaeda-linked militants to take over the northern half of the country.