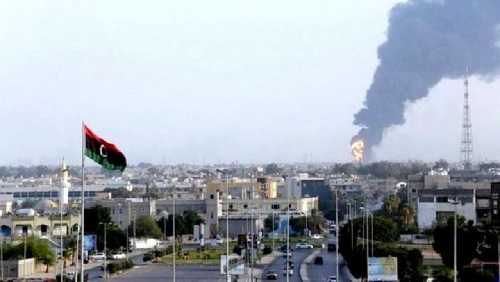 Militants from the Islamic State group have barricaded themselves in the centre of their stronghold in Libya's coastal city of Sirte, hoping to draw militias fighting to dislodge them into a protracted street battle, a spokesperson for the fighters loyal to the UN-backed government said on Sunday.
Brigadier General Mohammed al-Ghasri said the militants have fallen back to a densely built-up area, with their snipers taking positions on rooftops waiting for the militiamen to advance. He said ISIS suicide bombers were likely to target the militias if they close in on the area. The militias have been shelling the area with artillery, hoping that would disrupt the ISIS's defences before their eventual advance.
ISIS took over Sirte last year, exploiting Libya's turmoil to gain a foothold in the North African, oil-rich country. The fight to retake it is led by militias from the western city of Misrata.
Some militants from Sirte have reportedly shaven off their beards to escape Sirte when the Misrata militiamen began advancing on the city in tanks and pickup trucks mounted with machine guns.
At the city's main roundabout, the militiamen last week dismantled the metal frame of what some Sirte residents had dubbed the "stage of horror" – a podium used by ISIS for public beheadings during its yearlong reign over the city.
Driving ISIS out of Sirte would mean the dismantling of the extremist group's strongest bastion outside Iraq and Syria, where the IS controls vast swaths of territory and a string of cities.