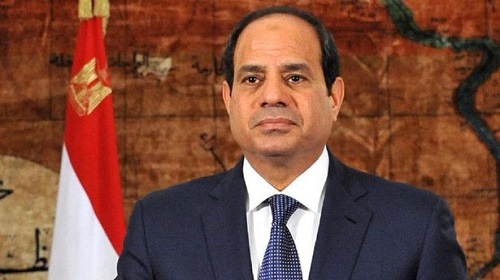 Egyptian President Abdel Fattah al-Sisi has affirmed Egypt's full support for Iraq in its war against terrorism, while Iraqi President Fuad Masum has revealed Iraq's intention to improve relations between the two countries.
Media office of Masum, in a statement, said, "Iraqi President Fuad Masum received a phone call from his Egyptian counterpart Abdel Fattah al-Sisi congratulating him and Iraqi people
on the holy occasion of Eid al-Adha."
"Sisi expressed his hope that Iraq will achieve an ultimate victory on ISIS and renewed his country's full support towards Iraq in its war against terrorism," the statement added.
Sisi also revealed that Egypt is ready to cooperate in order to eliminate terrorism, and also ready to collaborate in all military, economic, cultural and academic fields.