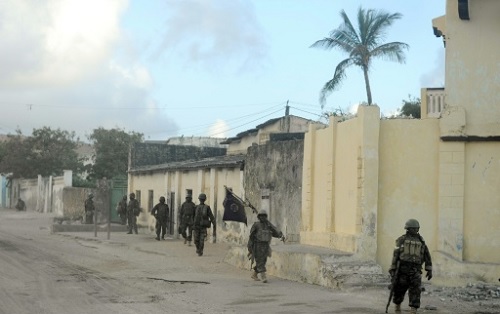 Somalia's Islamic extremist rebels, al-Shabaab, are making a comeback, having recently seized four towns and attacked a guesthouse in neighboring Kenya, killing 12.
The resurgence of al-Shabab, which is allied to al-Qaeda, could affect Somalia's plans to hold elections next month and further destabilize what is already one of the world's most failed states.
The rebels had steadily lost ground over the past five years, first losing control of the capital, Mogadishu, in 2011 and then being pushed out of virtually all of Somalia's other major cities and towns. This was largely the work of the African Union force of 22 000 soldiers from Ethiopia, Kenya, Uganda, Burundi and Djibouti, which is supported by the UN. The relatively weak Somalia army, with 35,000 troops, also participated in the operations.
Al-Shabab was reduced to roaming around Somalia's vast, arid scrubland, and staging deadly suicide bombing attacks in Mogadishu and other centers. In recent months there have been increases in attacks on hotels and also al-Shabab has directly attacked African Union bases.
But now this month Ethiopia — which has 2 000 troops in the African Union force and an unknown number operating independently in Somalia — pulled its forces out of the towns of Halgan, El-Ali and Mahas in the Hiran region of south-central Somalia. Al-Shabaab wasted no time and within hours its fighters had seized control of those towns where they raised their black flags.