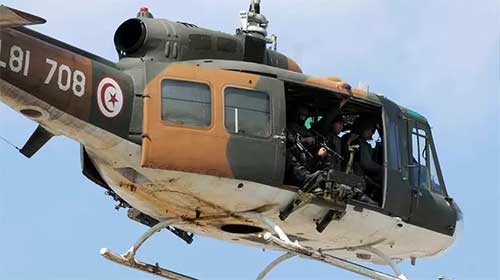 Two terrorists have been killed and two Kalachnikov machine pistols were recovered by a detachment of the People's National Army (ANP) on Friday in Jijel, said a communiqué of the National Defence Ministry (MDN).
"As part of the fight against terrorism and following an ambush, an Army detachment killed, on 4 November 2016 at 12:00, two dangerous terrorists, Gh. Samir, called 'Abou Haroun' who joined
the terrorist groups in 1994 and B. Houcine, called 'Abou Bakeur', in the town of Mechtet Bou Ghoula, 5km south east of El-Aouana/operational area of Jijel (5th Military Region)," added the communiqué.
"The operation allowed the recovery of two Kalachnikov machine pistols, 5 loaded magazines and a quantity of ammunition and one cell phone," said the source.
"This quality operation which allowed the elimination of one of the most dangerous terrorist in the eastern region of Algeria, confirms the determination of the National Army to pursue the eradication of the remaining criminals," concluded the Ministry communiqué.