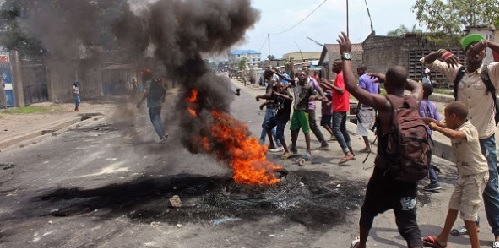 Violent clashes between Pygmy and Bantu people have erupted once again in southeastern Democratic Republic of Congo, a provincial governor said on Wednesday, appealing for calm.
But Richard Ngoyi Kitamala, the governor of Tanganyika, denied reports that there had been "killings" in Muswaki, about 70km east of the provincial capital Kalemie.
Pygmies from the local Twa group have long complained of being marginalised, exploited and despised by Bantu people living in farming communities in the area, saying they are treated like second-class citizens.
"There are sporadic clashes between the Pygmies and Bantus in the region," the governor told AFP, speaking from Kalemie by telephone.
But he dismissed as "rumours" reports that Pygmies had attacked a Kalemie-bound train on Tuesday, prompting a deadly revenge attack the following day by Bantus.
"The situation is not as alarming as many would like to believe," Kitamala said.
On Wednesday, Colonel Felix-Prosper Basse, the spokesman for the UN mission in the Democratic Republic of Congo, or Monusco, said he had received "unconfirmed" reports that up to 30 people had died in an attack staged by Pygmies.