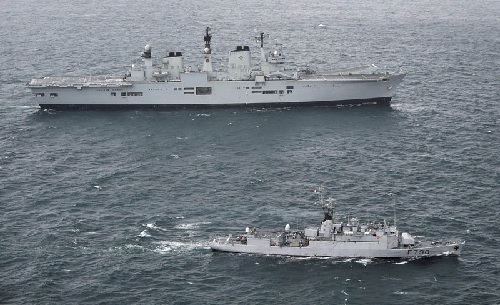 Fayez Al-Sarraj, the leader of the Government of National Accord (GNA), has said that NATO or the European Union (EU) could deploy ships to operate in Libyan waters. They would work alongside the Libyan national military coastguards, to slow down and tackle the flow of migrants travelling across the Mediterranean to reach Europe.
This comes after a report which claimed that elements of the Libyan coastguards were involved in smuggling rings and that returning migrants caught on boats to coastal detention centres were a huge risk, due to the security vacuum in Libya.
The Guardian reports that Sarraj's government released that statement after NATO said, on Wednesday, that they aim to bolster EU plans to move operation Sophia into Libyan waters to help prevent the migrants from reaching Europe.
Al-Sarraj said "if there is something to be carried out jointly between the Libyan navy and any other party interested in extending a hand to the Libyan navy, that would be possible" he added "of course, we have to modernise our navy flotilla and enhance its capacities. NATO or any other friendly nation on a bilateral basis could extend a hand in this"
Boats carrying migrants can only be turned back to Libya if they are intercepted within Libyan waters, but both NATO and the EU cannot undermine the sovereignty of the Libyan government by deploying ships within their sovereign waters.