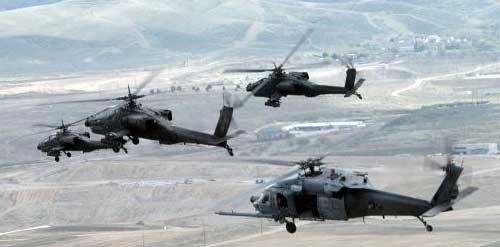 Tunisia's armed forces have taken delivery of six US-made military helicopters from a total order of 24 for use in its fight against "terror", the government announced Saturday.
Prime Minister Youssef Chahed was present at the southern military base of Gabes for the delivery of the aircraft, said a government statement.
The helicopters would reinforce the army's reconnaissance and attack capabilities in "the war against terrorism", it said.
A government official said the six Bell OH-58D Kiowa Warrior helicopters were the first batch of a total order of 24 of the same type.
The rest are due for delivery in March.
The official said the aircraft are equipped for both day and night operations, for "reconnaissance, security, air support, surveillance and determination of mobile and fixed targets".