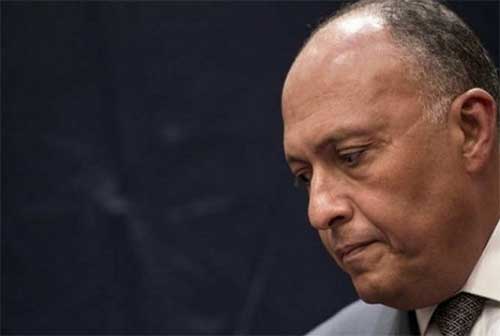 Egyptian Minister of Foreign Affairs Sameh Shoukry welcomed the invitation by his US counterpart Rex Tillerson—during a phone call on Saturday—to participate in a ministerial conference titled "Coalition Against ISIS." The conference will take place in Washington on 22 March.
Tillerson's phone call to Shoukry included discussions on the bilateral relations between both countries and ways of enhancing them in various fields. In addition to that, both officials agreed on additional consultations on the regional situation, particularly regarding the crises in Libya and Syria.
In late February, Shoukry headed to Washington—following an invitation by Tillerson—and met with US congress leaders.
Egyptian-American relations have highly improved since the election of Donald Trump, as both countries' administrations share common interests.