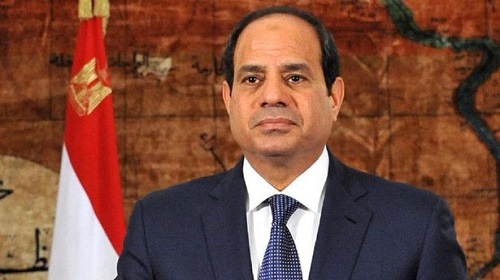 Egyptian President Abdel Fattah al-Sisi will visit Washington in April for talks with US President Donald Trump that will include the stalled Palestinian-Israeli peace process, his office said on Monday.
A statement by the presidency said "the Palestinian issue will be discussed" with Trump during Sisi's "visit to Washington early in April".
Sisi "stressed the importance" of the US administration's "pivotal role in pushing forward the peace process" to try to find a solution to the decades-old Palestinian-Israeli conflict leading to the establishment of a Palestinian state.
Trump has cast uncertainty over years of international efforts to foster a two-state solution to the conflict when he met Israeli Prime Minister Benjamin Netanyahu at the White House in February.
At that meeting, Trump broke with decades of US policy by saying he was not bound to a two-state solution to the conflict and would be open to one state if it meant peace.
The peace process has been deadlocked since April 2014.