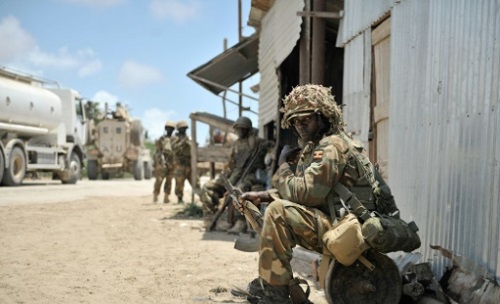 An organisation that monitors extremist groups says al-Shabab has claimed to kill 17 soldiers and wound 22 in an attack in southwestern Somalia.
The SITE Intelligence Group says in a statement Thursday that the al-Qaeda-linked al-Shabaab's news agency posted a claim on Facebook about attacking the coastal city of Barawe.
The extremist group also claimed that it shelled bases of the African Union mission in the city in the Wednesday night assault.
Somalia's government says extremists attacked army positions but adds that the assault was immediately repulsed. The government says just two people were killed.