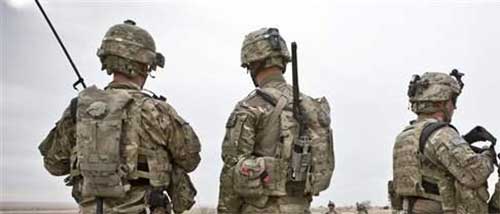 US Marine General Thomas Waldhauser, head of the US Africa Command, told reporters that the US needs to retain a small special operations force in Libya indefinitely.
Even though he estimated that less than 200 Islamic State fighters remain in Libya, the general still maintained that they were enough of a threat to retain the special operations force there.
American stealth bombers attacked IS desert encampments south of Sirte on January 18. Since then, remants of the group have scattered south in small groups that maintain contact with one another. They have not gathered in large groups. Perhaps for fear of attack. In the Janauary attack, it is estimated that about 80 were killed.
"They have not left. We continue to watch, we continue to observe to develop the intelligence, and if requested by … the Government of National Accord for assistance, we'll help them with that", Waldhauser said.