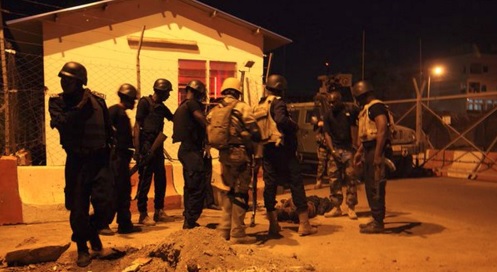 The state of emergency in force almost non-stop for 16 months in Mali was extended by 10 days from Friday, the government said.
The fresh extension would allow the government to "further strengthen prevention and counter-terrorism measures, and increase the operational capabilities and processes of the armed forces and security," the statement released late Thursday said.
There remained "the threat of terrorism in Mali and in the region, as well as risks to people and goods," it added.
The new state of emergency will be extended again if such a measure is justified, the government said.
The decree hands extra powers to security forces and restricts public gatherings.
Mali's north fell under the control of jihadist groups linked to Al-Qaeda in 2012 who hijacked the rebel uprising, though the Islamists were largely ousted by a French-led military operation in January 2013.