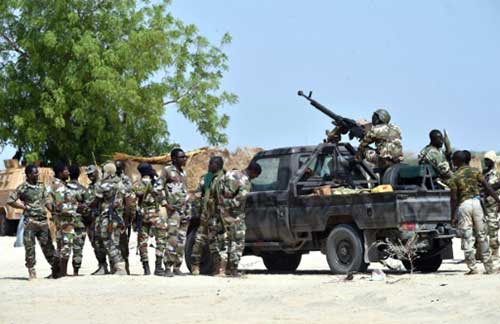 Kenya's military said on Friday it killed 52 fighters with the extremist group al-Shabaab during an early morning attack on a camp in neighbouring Somalia.
The army destroyed the camp in Badhadhe region of Lower Jubba using ground troops and artillery fire, said military spokesperson Colonel Joseph Owuoth. An assortment of weapons was recovered at the scene, he said.
Kenyan troops are part of a multinational African Union mission supporting Somalia's weak central government against the homegrown al-Shabaab insurgency.
Kenya sent troops to Somalia in 2011, and al-Shabaab has vowed retribution on Kenya for that.
Kenya's government previously has made claims of battlefield victories against al-Shabaab that were disputed by Somali residents.
There was no immediate statement from the extremist group, which Kenya has seen as a growing threat. Al-Shabaab has been blamed for more than 100 attacks inside Kenya since it sent troops to Somalia, including the Garissa University attack in April 2015 that killed 148 people.
Al-Shabaab, an al-Qaeda's East African affiliate, has lost territory under pressure from the AU troops, which number about 22 000.
But the group continues to carry out suicide bombings and other deadly attacks in the capital, Mogadishu, and elsewhere.