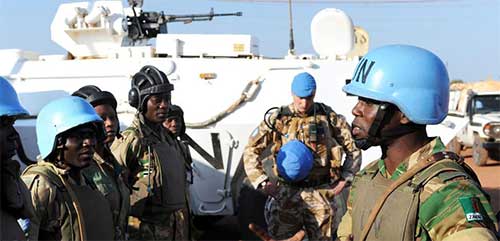 Attackers in Central African Republic ambushed a convoy of the UN peacekeepers from Cambodia and Morocco, killing one Cambodian soldier and wounding six other peacekeepers, Cambodian officials said on Tuesday.
Three Cambodian soldiers and one Moroccan peacekeeper were also reported missing after Monday's surprise assault and may have been kidnapped, the officials said.
It was not immediately clear who was responsible.
Central African Republic has been embroiled in chaos since 2013, when Muslim rebels overthrew the nation's Christian president.
The United Nations launched a peacekeeping mission in the country in 2014 and now has more than 12 000 troops deployed to protect civilians from unprecedented deadly violence between Christian and Muslim factions.
Cambodian Prime Minister Hun Sen announced news of the attack in video remarks published on his official Facebook page that came as he inaugurated a new building in Cambodia's eastern Tboung Khmom province.