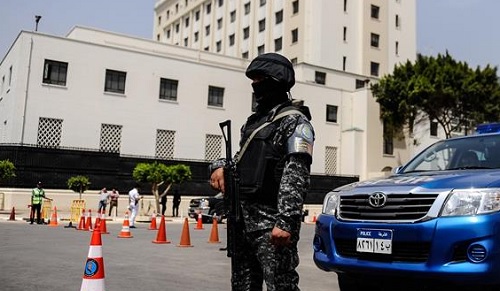 Egyptian Defense Minister Sedqi Sobhi on Wednesday held talks in Cairo with General Joseph L. Lengyel, head of the U.S. National Guard, in which the two men discussed regional developments and military cooperation.
"Attended by high-ranking Egyptian army officials, discussions tackled a range of issues, including current challenges faced by the region," read an Egyptian army statement issued after the meeting.
According to the statement, the two sides spoke in particular about the ongoing war against terrorism and "means of achieving regional security and stability".
It went on to note that Lengyel and members of his delegation had also met with Egyptian Army Chief-of-Staff Mahmoud Hijazi, with whom they discussed issues related to bilateral military cooperation.
At the meeting, Lengyel voiced hope that U.S.-Egypt military relations might be further enhanced with a view to "serving both countries' common interests".