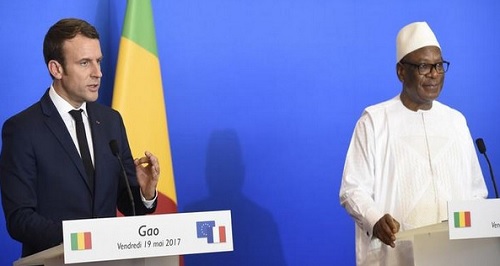 Newly elected French President, Emmanuel Macron vowed to fight Islamist militants in Africa on his first visit to French troops fighting jihadis in Mali.
The President, who also holds the position of Army Commander-in-Chief sought to curb militants in Mali and the Sahel region, who posed a potential threat to Europe.
Macron extended his support to Mali's president, Ibrahim Boubacar Keita and assured him that France would continue to assist him in combating the situation with militants.
Macron also appealed to other European nations, particularly Germany to contribute more and increase European defence cooperation.
France has suffered multiple attacks by Islamist militants in the past two years losing 230 civilians and remains in a state of emergency.
The French President has maintained a military tone in his first week in office as he arrived for the traditional drive up to the Champs-Elysees in Paris on his inauguration day, and visited the bedside of wounded soldiers in Paris.