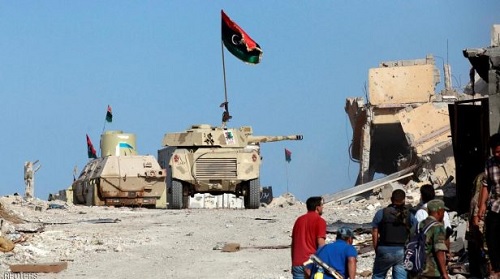 The Presidential Council of the UN-proposed government ordered the formation of seven military zones in Libya, naming them as: Tripoli, Benghazi, Tobruk, Sabha, Al-Kufra, Central Region, and Western Region.
The ordinance that was signed by Fayez Al-Sirraj said the seven zones will be under the command of the Libyan army and the General Staff of the Presidential Council.
"The military zones will be tasked with security and stability in each area. They will be defending the Libyans against any threats and the commanders of the zones will have to be responsible for security situations and revert back to the PC, as the Chief Commander of the Libyan army." the ordinance says.
Each military zone was assigned to a commander and each commander was given an assistant to help him and step in his place in case of emergency, the ordinance indicated.
It also ordered the General Staff to provide all the needs for the military zones – equipment and personnel – and the Defense Ministry to provide financial support to reshape the military units in those zones.
The ordinance is valid starting Thursday, June 01, 2017 – the day on which it was announced.