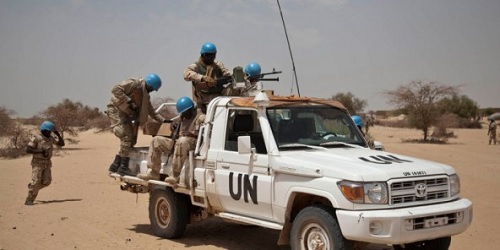 The African Union and the United Nations are proposing major cuts to their joint peacekeeping force in Sudan's troubled Darfur region, paring down one of the world's largest and costliest peace operations.
A joint report sent to the UN Security Council last month recommends that the ceiling set for military troops be cut by 44 percent and the maximum number of police reduced by 30 percent in the UNAMID force.
The Security Council is expected to discuss the proposals next week.
The cuts to the 17 000-strong UNAMID force would result in major savings to the UN peacekeeping budget at a time when the United States is seeking to reduce its financial contribution to the blue helmets.
UNAMID has a budget of $1.04 billion per year, making it one of the UN's costliest missions along with the UN force in the Democratic Republic of Congo.
Under the proposal outlined in a strategic review of the UNAMID force, the troop level would drop to 8,735 and the police strength would stand at 2,360.
The drawdown would be carried out in two six-month phases.