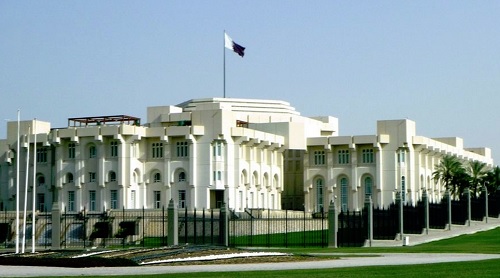 Pakistan's National Assembly Speaker Ayaz Sadiq on Thursday said that the National Security Committee of the parliament would discuss in detail the situation in the Arab Peninsula in its upcoming meeting.
During the National Assembly session when the issues of attack on the Iranian parliament and Gulf crisis came under discussion, the speaker proposed that the matters could be better discussed at the Parliamentary Committee on National Security.
"We may add these issues to the agenda of the committee meeting scheduled for June 15," he remarked as he also informed the House about his communication with the speaker of the Iranian parliament. As the members had pleaded to adopt resolution for solidarity with Iranian people as well as about the situation in the Middle East, the speaker directed to adopt two different resolutions.
In this context, the speaker also mentioned to Article 40 of the constitution that provides that Pakistan would opt for mediatory role to resolve the conflicts among brotherly Muslim countries. He said that any message going to Muslim countries from this House must be the message of the conciliation, brotherhood and harmony.
The lawmakers expressed deep concern over a diplomatic rift in the Middle East and passed a resolution unanimously urging all the countries to show restraint and resolve their differences through dialogue. The resolution – moved by Aftab Ahmad Sherpao – said the House also called upon the government to take concrete steps towards forging unity amongst the Muslims in the region.